Hi everyone!! We are back! Thankfully Hurricane Irma was kind and didn't hit us directly. There is a lot of damage and we had no power for a little while but thankfully things are getting back to normal.
For this week's episode of RoundTable PodRacers we decided to join Star Wars comLINKS and talk about our favorite male character.
Since everyone knows my favorite is Darth Vader and Julie's favorite is Kylo Ren, we decided to join forces and talk about another favorite …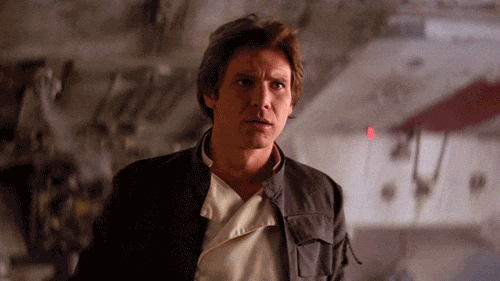 Han Solo!
I mean who doesn't love this scruffy looking nerf herder?? Check out our video and let us know what you think?
We also discuss the latest news on Episode IX and welcome back one of my favorites J.J Abrams!!! I'm very excited to see him close the trilogy he started !